About Gunilla Ramell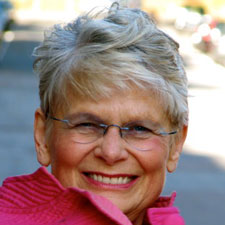 Photo: Tanja Kisker, Sweden
Gunilla Ramell is a native speaker of Swedish who moved to the United States for college and worked in the US for many years. In 2003 she returned to Sweden and began offering translation services based on her experience writing and editing a variety of documents for American employers. She offers European and worldwide clients editorial and translation services from Swedish into Business English.
Highlights:
Born and raised in Gothenburg (Göteborg), Sweden.
Moved to the United States on a college exchange program.
University of California Los Angeles (UCLA) Bachelor of Arts Summa cum Laude and Outstanding Graduating Senior in Political Science
Harvard University, Graduate School of Arts & Sciences, Master of Arts in Government
Corporate experience working for Fortune 500 companies including ARCO in Los Angeles, Pacific Gas & Electric Company (PG&E) in San Francisco and International Paper Company in New York. Specializing in Government Relations, Public Affairs and Corporate Communications.
Non-profit experience with the World Affairs Council of Northern California, San Francisco, Director of Corporate Relations.
Current Professional Activities
Active member of Swedes Worldwide and its Task Force on Returning Expatriate Swedes in Stockholm, Sweden
Authorized Public Translator by the Legal, Financial and Administrative Services Agency (Kammarkollegiet), Stockholm, Sweden
Certified translator by the U.S. American Translators Association (ATA)
Member of the following professional organizations:
Federation of Authorized Translators (FAT), Stockholm, Sweden
Swedish Association of Professional Translators (SFÖ), Stockholm, Sweden
American Translators Association (ATA), Alexandria, VA